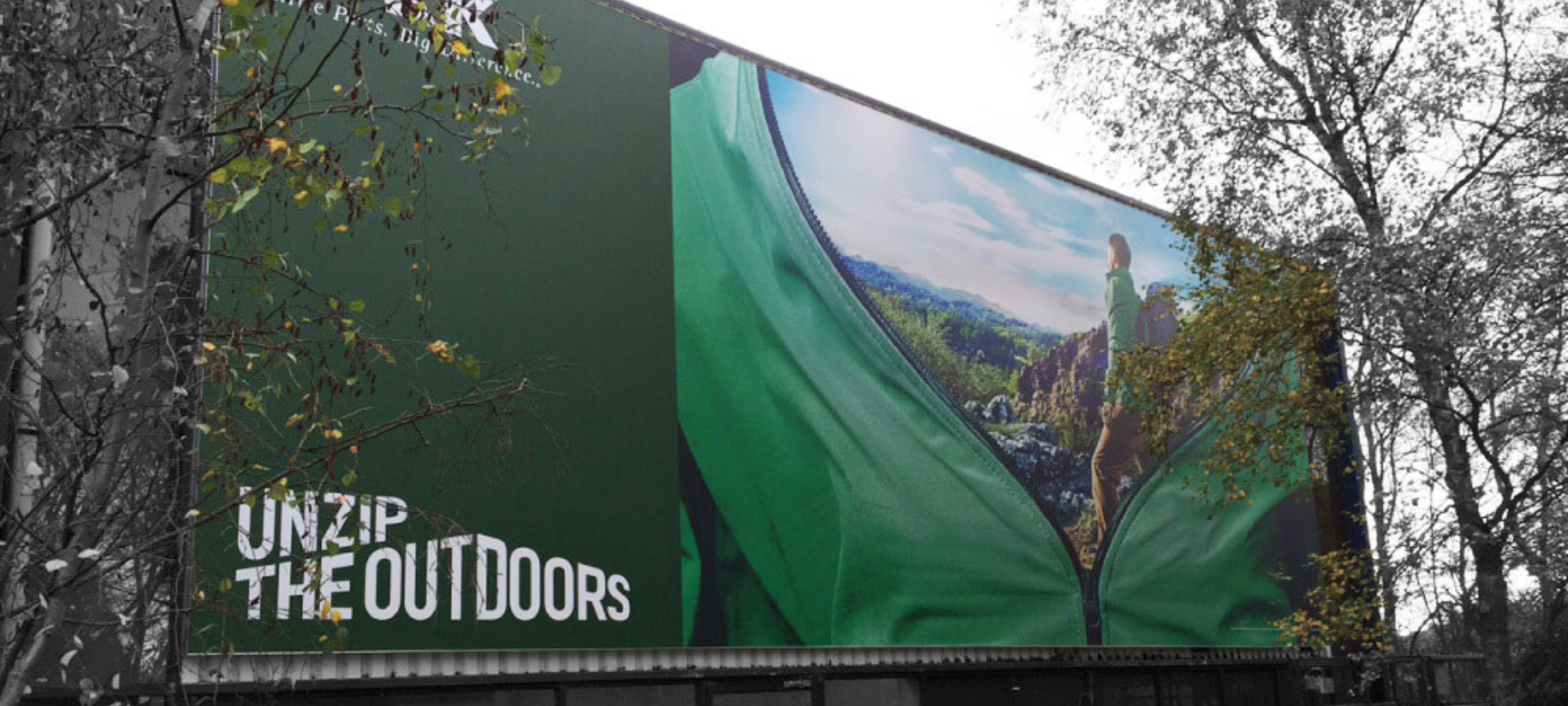 What are the most weatherproof outdoor signs in winter?
External building signage is designed to cope well with the wet and windy conditions of winter, with weatherproof outdoor signs that stay in place during all but the most extreme of weather events.
But what makes outdoor signs weatherproof? In this blog we'll take a look at some of the most popular external building signage and how it's built to last, even during strong winds, heavy rain and sub-zero temperatures.
Wall signs
Wall signs mount directly to your building (or an equivalent wall surface), giving them natural protection against strong winds and a very secure anchor point.
Like all of the outdoor building signs on this list, good-quality materials and workmanship, along with professional installation, will all help your signs to cope well in severe weather.
If you need any help with your wall sign design, just ask – we have a bespoke design team ready to create something original, or just something eye-catching to help your outdoor signage stand out.
Illuminated signs
Illuminated signs include bright and energy-efficient LED lighting, helping them to remain more visible throughout the winter months.
Careful construction protects any wiring against wind and rain, with weatherproof electrical connections to ensure your signs work well in all conditions.
We also have outdoor-grade reflective vinyl which can be used on exterior signs to increase visibility even when the lights are turned off.
Flex face signs
Flex face signs are made using a flexible printed PVC sign wrapped tightly over a light box, giving you an end result that looks great and can feature almost any design you choose.
The flexible PVC copes well with windy conditions, while the light box again features electronics that are well protected against rain, making for a weatherproof outdoor sign overall.
We design, build and install exterior signs – so you know you're getting good decisions about wind and rainproofing at every step along the way.
Building wraps
Professional installation and sensible choice of materials can make surprisingly weatherproof building wraps, even in quite strong winds.
Our building wraps use mesh PVC, which the wind can penetrate, so that the sign does not just act as a sail when the wind blows.
With UV fade-resistant inks, your design also will not bleach in direct sunlight, making building wraps an eye-catching option for large-format building signage all year round.
Bespoke outdoor signs
Whatever type of signage you choose, we can design, build and install custom outdoor signs, giving you the benefit of our expertise and workmanship from start to finish.
This includes performance materials designed to create long-lasting exterior building signs that will not fade, crack or tear in bright sunlight, heavy rain and strong winds.
If you've suffered storm damage to your outdoor signs, get in touch and we can arrange a like-for-like replacement to get your premises looking at their best, with hard-wearing custom exterior signage.
Get in touch today
For more information about any of our outdoor sign types, or to make an enquiry about bespoke exterior signage, contact Signs Northwest today and a member of our design team will be happy to help.