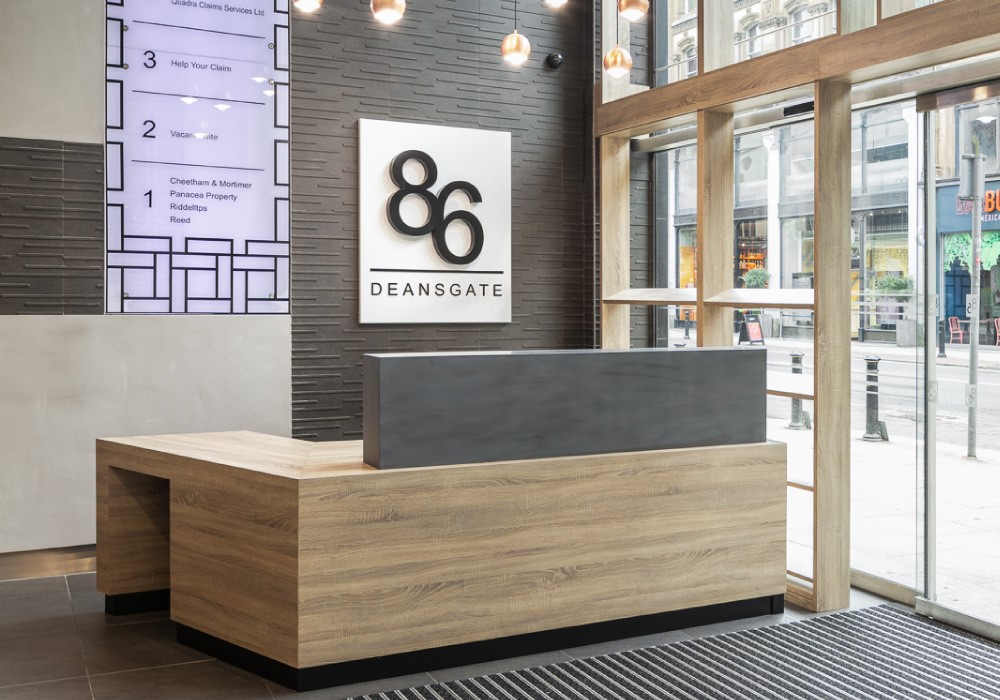 Building Interior Signage Types to Suit All Styles
Building interior signage plays a multitude of roles, from signposting visitors in the right direction, to reinforcing brand awareness and positive perception on commercial premises.
From different departments in retail stores, to signposting hospital wards and operating rooms, interior building signs are an important and often overlooked part of everyday life.
Like many things in life, good interior signs are noticeable when they're absent – if they're doing their job, most visitors won't give them a second thought.
With that being said, it's important to choose the right kind of building interior signage, printed to a high standard and installed correctly, to avoid any negative impressions.
At Signs Northwest we offer an end-to-end service from the design stage right through to installation, with a choice of many different types of building interior signs:
Bespoke signs when you need something specific or unusual
Digital printing to create vibrant, eye-catching signs in different formats
Directional signs to keep visitors moving and improve accessibility
Door signs including name plates and room names/numbers
Dry wipe boards with custom backgrounds for ad hoc signage
Manifestation – frosted films to make exterior or interior windows more visible
Pop-up banners for occasional and short-term use in indoor spaces
Printed blinds in vertical blind and roller blind formats
School & college signs for all purposes in educational premises
Sign & display systems including freestanding, illuminated, projecting, suspended and wall-mounted
Wall-mounted signs in all sizes, shapes and quantities, with custom designs
Wallpapers and wall vinyl to transform walls and other flat surfaces
Window graphics installed to the interior surface and visible from outside
As you can see, it's a list that goes on and on, including useful related services like custom-printed dry wipe boards, digital printing and bespoke interior sign design capabilities.