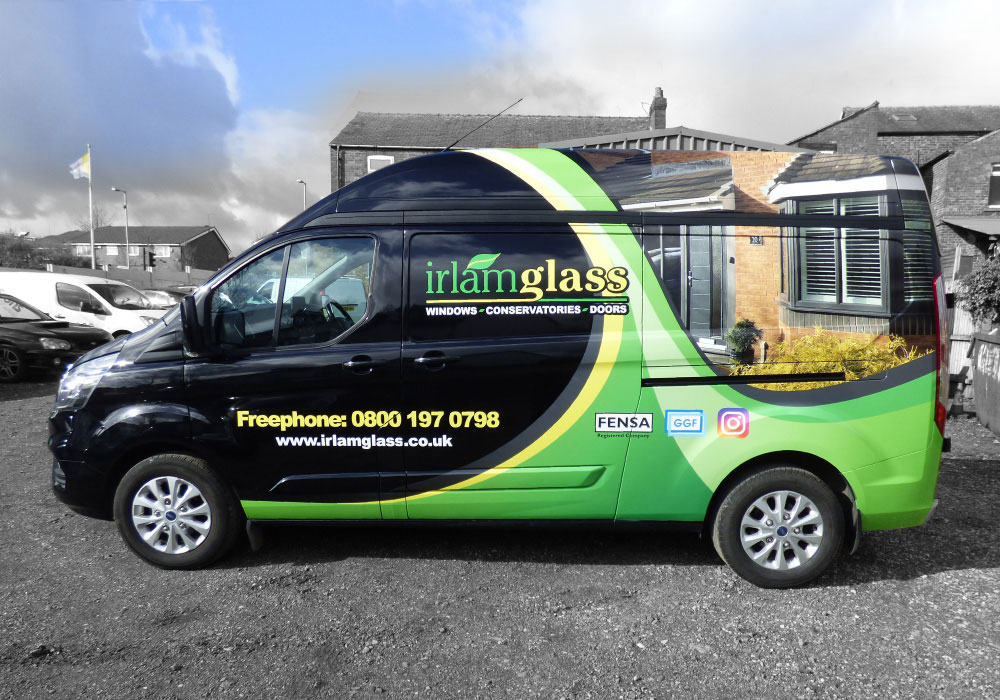 Irlam Glass Transit Custom Half Wrap
Van wrapping is not limited to full wraps. Most parts of your van can be used to fit vinyl graphics for a truly customised finish.
Where full wraps are fantastic, but also expensive, partial wraps are very affordable and can achieve the same attention as a full wrap.
We worked with Irlam Glass closely from the outset to create a brief, getting to understand what they wanted, and from there
developed an eye-catching vibrant marque scheme.