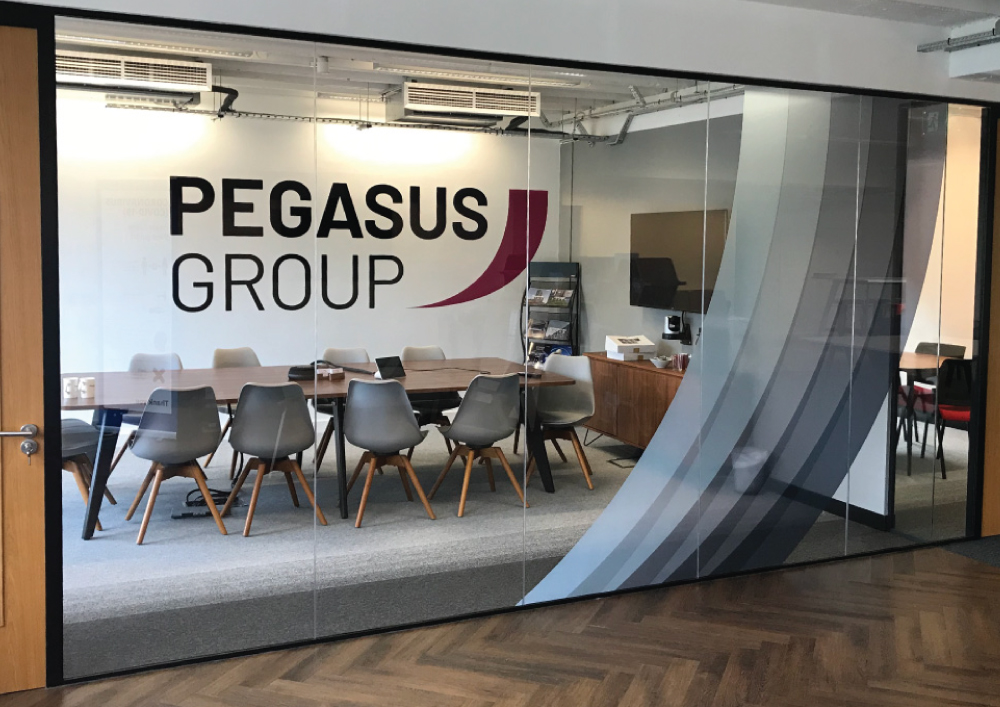 Pegasus Office Window Manifestation Graphics
Company branding to glass within the office can be a great compliment to your existing signage,
it can also take the place of signage where external space is limited and glass is more prominent.
With full flexibility of size and design, we can make your glass office space functional and interesting.
The Pegasus Group office window manifestation graphics create a branded interior using the glazing
to create a professional environment.